Arc Welding 101: For The Record: Grounding, Work Leads Are Not The Same Define Welding Ground
Hi ! Welcome to the a site all about welder, This a site was created as a means to provide a variety of information, especially relating to welder pursuits. this session author will explain approximately"Arc Welding 101: For the record: Grounding, work leads are not the same" thoroughly, get moving see more...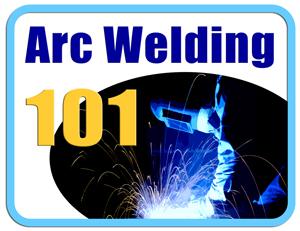 Q: I am writing this in regards to an article you wrote last year about grounding and grounds ("Achieving a good work lead connection," Practical Welding Today, July/August 2014, p. 58).
You mentioned that grounding to a structure should not be used if at all possible. My question is this: If OSHA regulations state that it is OK to ground to structures, why say no to this?
Any help or information would be greatly appreciated. Thank you.
Chris A.
A: Yours is the perfect example of how many folks use the terms ground and work lead interchangeably. This is wrong and can create a dangerous situation.
Common welding power sources have a positive (+) stud and a negative (-) stud. You attach a cable leading to the electrode (a wire feeder, a shielded-metal arc welding stinger, or a gas tungsten arc welding torch) to one and connect a cable leading to a work-lead clamp to the other. The polarity required determines if the work lead runs from the + or - stud.
In the article you're referencing I state, "…the work lead does not ground anything." When you're installing welding equipment, that statement is critical to remember. OSHA requires that your equipment be grounded to protect people from electric shock. The way equipment is grounded has nothing to do with the + or - stud on the front of the welding machine.
Grounding is accomplished through the permanently attached power connection supplying the machine (the plug), or by a separate clamp and wire connecting the case or frame of the machine to ground (like the building). Sometimes both the plug and one of these wire connections is used. Again, they have nothing to do with the + or - stud on the machine.
ANSI Z49.1, Safety in Welding, Cutting, and Allied Processes requires that the work table also be grounded. This is accomplished with a cable connected to the table or positioner, from a driven rod or often the building. Again I clarify, this has nothing to do with the + or - studs.
When using the term ground, we are talking about protecting people and equipment. You would be much better off referring to the leads coming off a power source as an electrode lead and a work lead, or a positive lead and a negative lead, but neither is ever considered to be a ground.
'); } else $('.emailSignup-content').text(xhr.responseJSON.errors); $('.emailSignup-wrap').delay(3000).fadeOut("slow"); }); }); }); function groupSignupDisplayHide(group) $('.emailSignup-wrap').hide(); localStorage['emailsignup-' + group] = "hide"; sessionStorage['emailsignup'] = 'hide';
That's the discussion group will be useful for those who read it. Thank you for your visit
article sourced from https://www.thefabricator.com/thewelder/article/arcwelding/arc-welding-101-for-the-record-grounding-work-leads-are-not-the-same
Don't forget to bookmark "Arc Welding 101: For the record: Grounding, work leads are not the same" using Ctrl + D or Command + D (Macos). You can share this article using the share button.